Welcome tothe FAMA-ly!

Visit our school for a campus tour and get a firsthand experience of our exceptional learning environment. During the tour, you will have the opportunity to see our state-of-the-art facilities and meet with our experienced faculty members who are dedicated to providing hands-on training in the latest techniques and technologies in the Medial Aesthetics field. The campus tour also provides an opportunity for you to ask questions about our programs, curriculum, and job placement services, enabling you to make an informed decision about your education and future career in Medical Aesthetics.
Benefits of a Campus Tour
We'd love to show you around during our campus tour and tell you all about what makes Florida Academy of Medical Aesthetics your best academic choice. To that end, just submit the form on this page, and you'll be contacted immediately. This is your chance to check out our campus and equipment, meet our administrators and faculty, and even sit in on a class.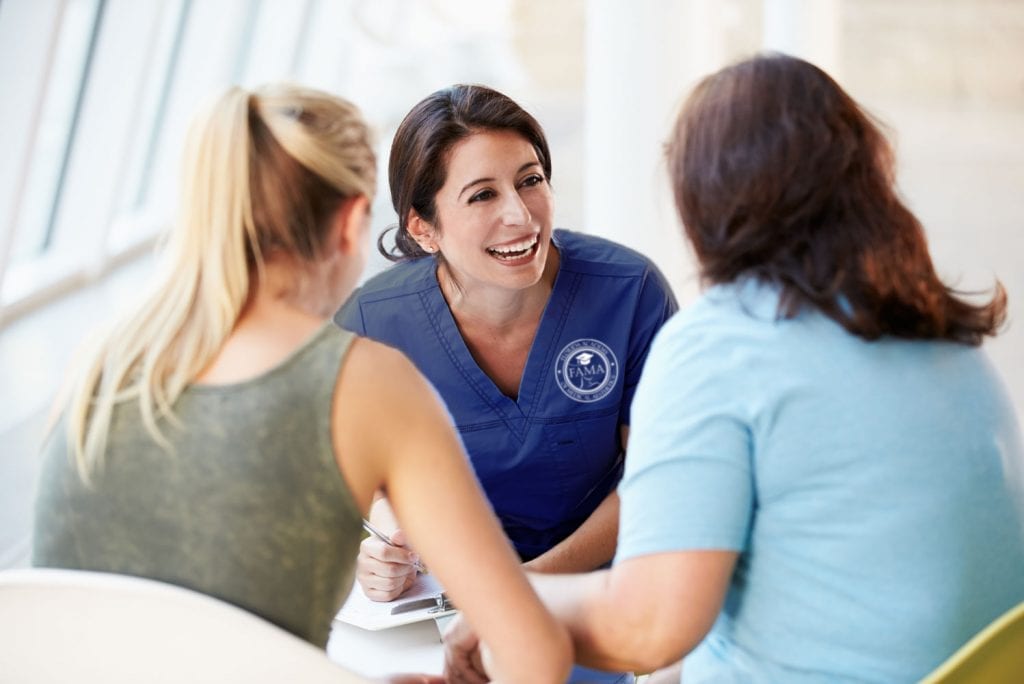 Make it an "Instant Decision Day"
Meet with an admissions representative, who will discuss your interests and career goals in order to recommend the most appropriate program. Then the curriculum will be overviewed in detail. Lastly, Admissions will tailor an academic schedule and payment plan to meet your needs so that you can make an instant decision and enroll that very same day.