Proficiency in Classic, Volume, and Hybrid designs allow our students to meet the soaring demand for lash extensions.
Course Overview
Eyelash extensions are one of today's most in-demand aesthetic enhancements. To take advantage of this career-building service, our workshop offers intensive  training designed to pave your way to a career as a Professional Lash Technician. In a small, hands-on class setting, you'll receive the individualized instruction that ensures the development of maximum expertise in the creation of both natural-looking and ultra-dramatic results. Starting with beginner-level instruction, the course will move on to master-level lash artistry.
What Makes FAMA Different
FAMA's approach to learning prioritizes hands-on experience. Yes, we provide a comprehensive study guide for reference, but it is our instructors and individualized training that will develop your application and design expertise so that you master lash skills quickly.
This workshop is highly-rated in the industry because of our emphasis on technique, safety, and best practices. Communication is a two-way street between student and instructor, so that instructors can best assist you in advancing your lash techniques and your career.
Description
Although the State of Florida does not require a specific certification to provide the eyelash extension service, Florida does require a Cosmetologist, Esthetician, Full Specialist, Facial Specialist, or  Medical License as a prerequisite. This course then provides the added training necessary to become a master-level lash artist. Furthermore, superior results demand superior products and tools, so the workshop includes a high-end Professional Lash Kit.
Curriculum
We start by focusing on critical health and safety issues related to your client and you as a professional. Building on that foundation, we move into the fundamentals of lash artistry, covering everything from types of extensions to the skills required to create optimal results. You will receive step-by- step application training and learn the specific protocols for inner corners, outer corners, refills, removals, and more. We Finish the course by covering lash styling tips and tricks, client management, and photography. By the end of this course, you will be well versed on the appropriate professional tools and application techniques needed to complete beautiful Classic, Volume and Hybrid lash sets.
Admission Requirements
Must purchase a Professional Eyelash Kit, Student Eyelash Kit, or pay a fee for supplies.

Model is recommended for your final clinical practice.

Must complete the entire

eyelash extension training course

and pass a written and practical exam to earn your

eyelash extension certification

.
VERY IMPORTANT: Trainees with a career in mind must be licensed in skin care, cosmetology, or be a student currently enrolled in a licensure program. While others may participate in the training as a hobby, please note that the State of Florida, as with most states, requires practitioners to hold a skin care or cosmetology license if they intend to charge a fee for services.
"Be prepared for a course that's very hands-on, where we put the student's eye and hand coordination to the test."
Marilyn S., Instructor
SYLLABUS
1. Health and Safety
Eyelash Anatomy and Growth

Eye Disorders and Considerations

Reactions and Sensitivities

Decontamination Standards

Proper Hygiene and Safety

Lash Baths

Body Positioning
2. Extension Essentials
Extension Types

Classics, Volumes, and Hybrids

Curls, Diameters and Lengths

Fanning Techniques

Choosing the Right Lengths

The Importance of Isolation

Attachment Fundamentals

Extension Direction

Distancing
3. Application Theory & Techniques
Lashing Guidelines

Eye Pads and Tape

Eyelash Mapping

Taping Back Lids

Lashing Sequence

Outer Corners and Swishing

Preventing Stickies

Fills

Removal Techniques
4.

 

Adhesive Fundamentals
Science of Lash Glue

Dipping Guidelines

Retention Tips & Methods
5. Shaping and Styling
Eye Shapes, Sizes, and Features

Popular Lash Styles

Inner Corners

Mapping Layers

Lash Angles
6. The Complete Client Experience
Consultations and Consents

Appointments

Pricing Your Lash Services
7. Mastering Photography
Photography Foundations

Studio Equipment and Setup 

Lighting is Key

Perfecting Your Angles 

Editing Apps & Techniques
GRADUATION
An Eyelash Extension Certification is granted by FAMA at the end of the workshop.
Course Cost:
| | |
| --- | --- |
| Registration Fee (Non-Refundable) | $150 |
| Workshop Tuition | $1,350 |
|  Professional Kit & Business Building Package | $367.50 |
|  Total | $1,867.50 |
Course Details:
| | |
| --- | --- |
|  Online (Day 1): | March 11th |
|  On Campus (Live): | March 12th – 13th |
| Duration: | 3 Days |
| Hours: | 9am-4:30pm |
| Training Type: | Certification |
| Class Size: | 15 |
Course Instructor: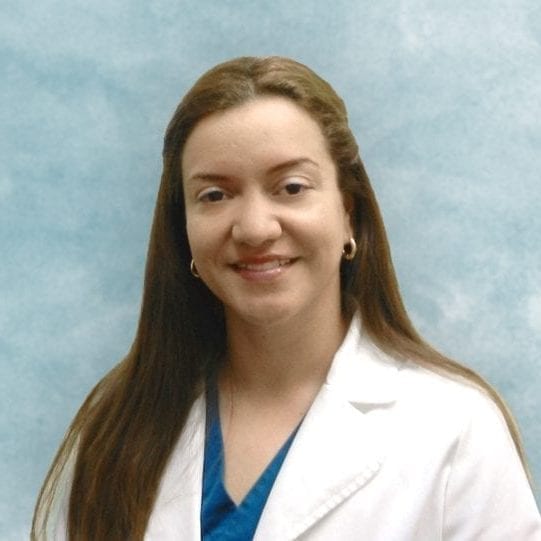 Marilyn Santos
Instructor
Multi-credentialed and multi-talented, with a dynamic teaching approach.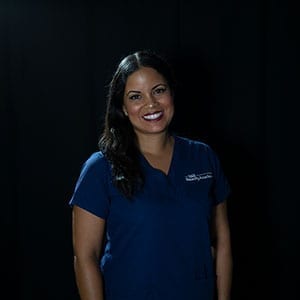 Claudia Jimenez
Instructor
Over 5 years as a practicing Aesthetician with a passion teaching.
Hands-On Checklist:
Client's Eyes: Free of oils and debris.
Client's Lower Lashes: Secured using gel pads.
Lash Extensions: Applied using minimal adhesive.
Lash Application: Upright and in the proper direction.
Lashes applied upright and in the proper direction.
Extensions: Free and separated from neighboring lashes.
Each Extension: 2 mm. away from the lash line.
Extension Base: Firmly attached to the natural lash.
Final Step: Lashes properly sealed.