Proficiency in Classic, Volume, and Hybrid designs allow our students to meet the soaring demand for lash extensions.
Course Overview
Learn how to best enhance eyelash length, fullness and curl in our comprehensive eyelash extension course. In this masterclass, you'll become certified in Classic, Volume, and Hybrid lash extensions. This beginner level course will teach you all the basic skills and fundamentals to start your eyelash extension career.
What Makes FAMA Different
FAMA's approach to learning prioritizes hands-on experience. Yes, we provide a comprehensive study guide for reference, but it is our instructors and individualized training that will develop your application and design expertise so that you master lash skills quickly.
This workshop is highly-rated in the industry because of our emphasis on technique, safety, and best practices. Communication is a two-way street between student and instructor, so that instructors can best assist you in advancing your lash techniques and your career.
Description
This course starts by focusing on the health and safety issues involved in order to protect your clients and yourself as a professional. Once the foundation is solid, we move into fundamentals of eyelash extensions, covering everything from types of extensions on the market to the skills required to create optimal results. In our applications chapter, you will learn step by step application as well as protocols for inner corners, outer corners, refills, removals, and more.
Curriculum
We start by focusing on critical health and safety issues related to your client and you as a professional. Building on that foundation, we move into the fundamentals of lash artistry, covering everything from types of extensions to the skills required to create optimal results. You will receive step-by- step application training and learn the specific protocols for inner corners, outer corners, refills, removals, and more. We Finish the course by covering lash styling tips and tricks, client management, and photography. By the end of this course, you will be well versed on the appropriate professional tools and application techniques needed to complete beautiful Classic, Volume and Hybrid lash sets.
Eyelash extensions can be split into two types: natural hair and synthetic. Synthetic extensions are further split into two distinct subtypes: faux mink and silk. Although people commonly refer to faux mink extensions as mink, they should not be confused with genuine mink lashes made from animal fur, which have become increasingly unpopular due to their inhumane nature. Faux mink extensions have consequently gained in popularity as they replicate the appearance and texture of the original without causing any harm to animals.
Admission Requirements
Must be 18 years of age.
Must have a High School Diploma or GED equivalent.Must have a High School Diploma or GED equivalent.
Must have Facial Specialist, Cosmetology, Full Specialist or higher active license
VERY IMPORTANT: Trainees with a career in mind must be licensed in skin care, cosmetology, or be a student currently enrolled in a licensure program. While others may participate in the training as a hobby, please note that the State of Florida, as with most states, requires practitioners to hold a skin care or cosmetology license if they intend to charge a fee for services.
"Be prepared for a course that's very hands-on, where we put the student's eye and hand coordination to the test."
Marilyn S., Instructor
SYLLABUS
Health and Safety
Extension Essentials
Application Theory & Techniques
Adhesive Fundamentals
Shaping and Styling
The Complete Client Experience
Certification Requirements
Must Complete the entire workshop
Must Pass the final theoretical and practice exam
Course Cost:
| | |
| --- | --- |
| Registration Fee (Non-Refundable) | $150 |
| Workshop Tuition | $1,350 |
|  Professional Kit & Business Building Package | $367.50 |
|  Total | $1,867.50 |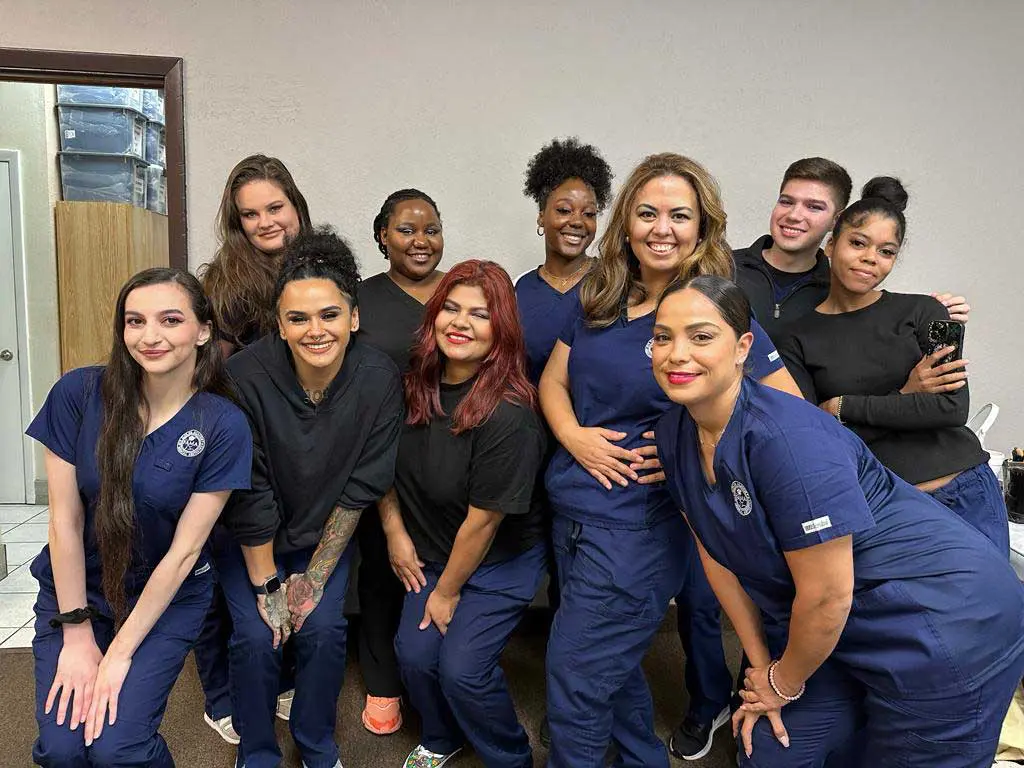 Get ready to have your mind blown, our school has the coolest learning environment around, and we want to show it off to you! Join us for a campus tour and see for yourself why we're the best in the biz.
Course Details:
| | |
| --- | --- |
|  On Campus (Live): | December 16th – 18th |
| Duration: | 3 Days |
| Hours: | 9am-4:30pm |
| Training Type: | Certification |
| Class Size: | 20 |
Course Instructor:
Marilyn Santos
Instructor
Multi-credentialed and multi-talented, with a dynamic teaching approach.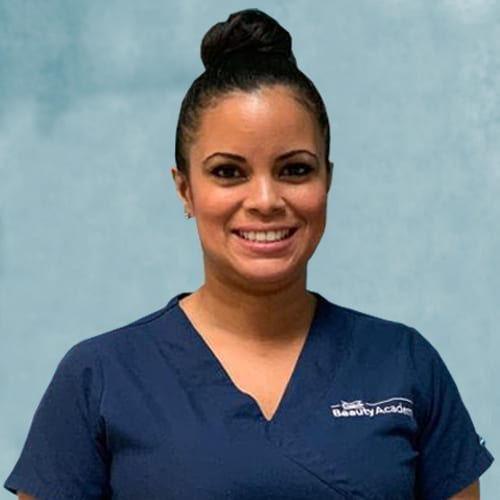 Claudia Jimenez
Instructor
Over 5 years as a practicing Aesthetician with a passion teaching.
Hands-On Checklist:
Client's Eyes: Free of oils and debris.
Client's Lower Lashes: Secured using gel pads.
Lash Extensions: Applied using minimal adhesive.
Lash Application: Upright and in the proper direction.
Lashes applied upright and in the proper direction.
Extensions: Free and separated from neighboring lashes.
Each Extension: 2 mm. away from the lash line.
Extension Base: Firmly attached to the natural lash.
Final Step: Lashes properly sealed.