Hospitals, medical clinics, medspas, outpatient centers, diagnostics and research labs, and blood donation centers are all looking for CPT-certified phlebotomists. Earn a national phlebotomy certification to join the ranks of professional CPTs.
Course Overview
Earn the credential that says you've got the expertise to become an essential member of any medical team. Upon completion of this training, you'll be a CPT (Certified Phlebotomy Technician), the nationally recognized credential issued by the National Healthcareer Association (NHA). Prepare to embark on a career providing vital assistance to patients while coworking with doctors, nurses, clinicians, and laboratory technicians in a professional healthcare setting.






NHA (National Healthcareer Association)
Prepare for success through our NHA-accredited program. NHA is the country's leading healthcare certification agency, representing the highest standards of practice.

PRP/PRFM
Learn about cutting-edge Platelet-Rich Plasma and Platelet-Rich Fibrin Matrix treatments that promote post-surgical healing as well as skin rejuvenation and hair restoration.

Routine Blood Collection
Acquire the essential skills needed to administer safe and effective blood collection that ensures patient comfort and safety and curries the trust of clients and colleagues.

Special Blood Collection
Become proficient in handling unique cases and gathering rare blood and non-blood samples for laboratory analysis to identify disorders and necessary treatment protocols.
OSHA & HIPPA Compliance
Learn to perform blood collection procedures in compliance with OSHA and HIPPA standards, thereby maintaining the safety of the workplace and the privacy of clients.

Full Hands-On Experience
Master crucial phlebotomy skills under real-world conditions in FAMA's clinical labs. Practice on mannequins and then graduate to actual patient blood draws for maximum proficiency development.

Workplace Skills
Learn how to work safely and efficiently with clients to optimize patient comfort and ease any anxiety associated with undergoing a procedure that can be stressful.

Practical and NHA Exam
At the end of your clinical training, we'll review a range of routine and problematic blood collection scenarios in order to prepare you for your practical exam and the final NHA exam.
Certified Phlebotomy Technicians (CPTs) are responsible for gathering blood and non-blood samples for laboratory analysis. Additionally, some phlebotomists collect blood for various other purposes, such as blood drives and donation centers, where they engage with donors to alleviate any anxiety associated with the blood collection process. Maintaining a clean, hygienic, and safe work environment is paramount to preventing infection or contamination. CPTs also undertake crucial responsibilities related to the assembly and upkeep of equipment, including needles and specimen containers.
PREREQUISITES
Must be 18 years of age.
Must have a High School Diploma or GED equivalent.
Certification Requirements
Must Complete the entire workshop.

Must Pass the final theoretical and practice exam.
SYLLABUS
Introduction to phlebotomy

Blood Circulation, Function, and Composition

Equipment for Specimen Collection

Performing Venipuncture and Dermal Puncture

Specimen Handling and Processing

Special Phlebotomy Procedures

Practicing Phlebotomy
What Makes FAMA Different
Our phlebotomy training is wholly unique in structure. The 60-hour workshop is presented in a hybrid format, starting with 40 hours of online training followed by 2 days (20 hours) of live on-campus training.
Upon completion of enrollment, you will be emailed a link to start the 40 hours of online instruction. This format is self-paced, so you can log in and out at your convenience. To test your understanding and retention, each area of study includes a quiz that you can retake as needed in order to advance to the next area of study. Learn about the phlebotomist's indispensable role within a professional healthcare setting. This includes developing the skills and knowledge of medical terminology necessary to collaborate with medical staff, respond to the concerns of patients, and organize blood samples as per the clinic's individual protocols and safety rules.
The online training must be completed prior to attending your first class on campus when you'll proceed with intensive clinical training. Now the focus will turn to practical application, including a minimum of 30 actual blood draws. With individualized instructor attention every step of the way, you'll master the skills to perform phlebotomy while adhering to best practices, i.e. infection control, the process of collecting specimens, quality assurance, and correct equipment usage and maintenance.
Florida Academy proctors the NHA CPT exam on campus. Better yet, for FAMA phlebotomy students, we waive the proctoring fee. We administered the exam within a few weeks of concluding on-campus training. Students who have successfully completed the workshop will be emailed instructions for creating an NHA account and registering to take the CPT exam. NHA CPT exams include 100 multiple-choice questions. Students have a maximum of two hours to complete the exam, and students must bring a laptop or smart device to use for internet access to the exam.
From the beginning to the end, our devoted and friendly student advisors are here to give you personalized one-on-one support and get you ready for a quick Phlebotomy journey.
Special FAMA Training Benefits
Phlebotomy Career Pathways
Graduates from FAMA's Phlebotomy program are getting a jumpstart of the following careers:
Course Details
| | |
| --- | --- |
|  Online 40 hours: | Prior to on Campus Days |
|  On Campus 20 hours: | Nov. 20th & 27th |
| Duration: | 60 hours |
| Hours: | 9am-5pm |
| Training Type: | Certification |
| Class Size: | 15 |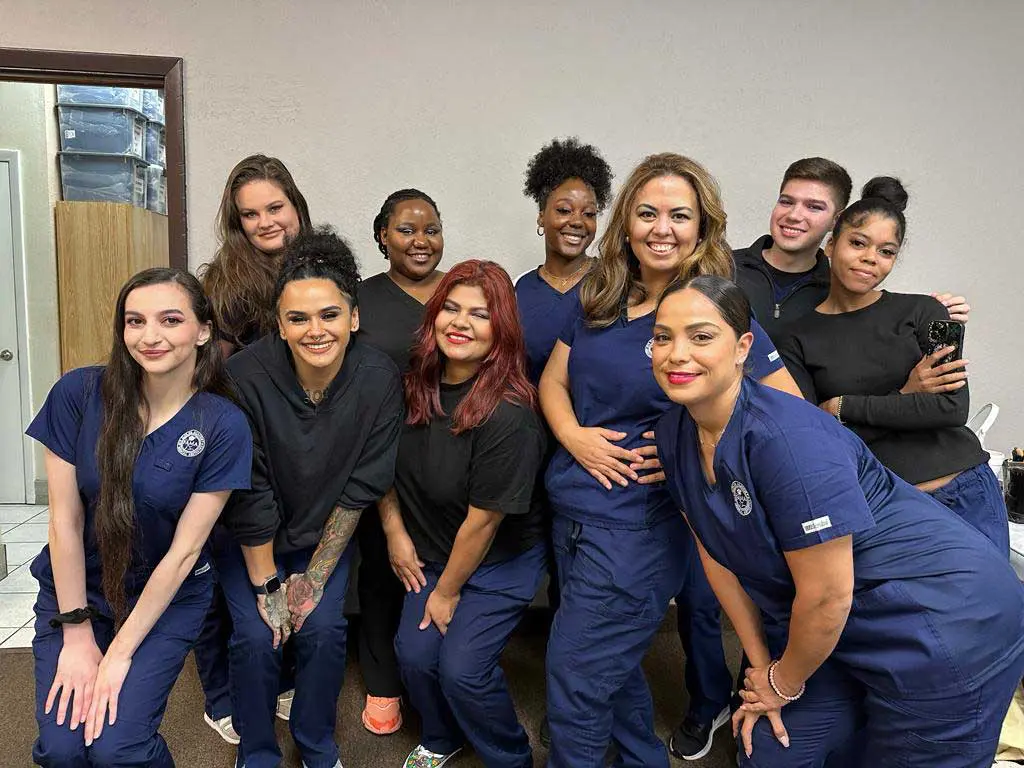 Get ready to have your mind blown, our school has the coolest learning environment around, and we want to show it off to you! Join us for a campus tour and see for yourself why we're the best in the biz.
Course Instructor: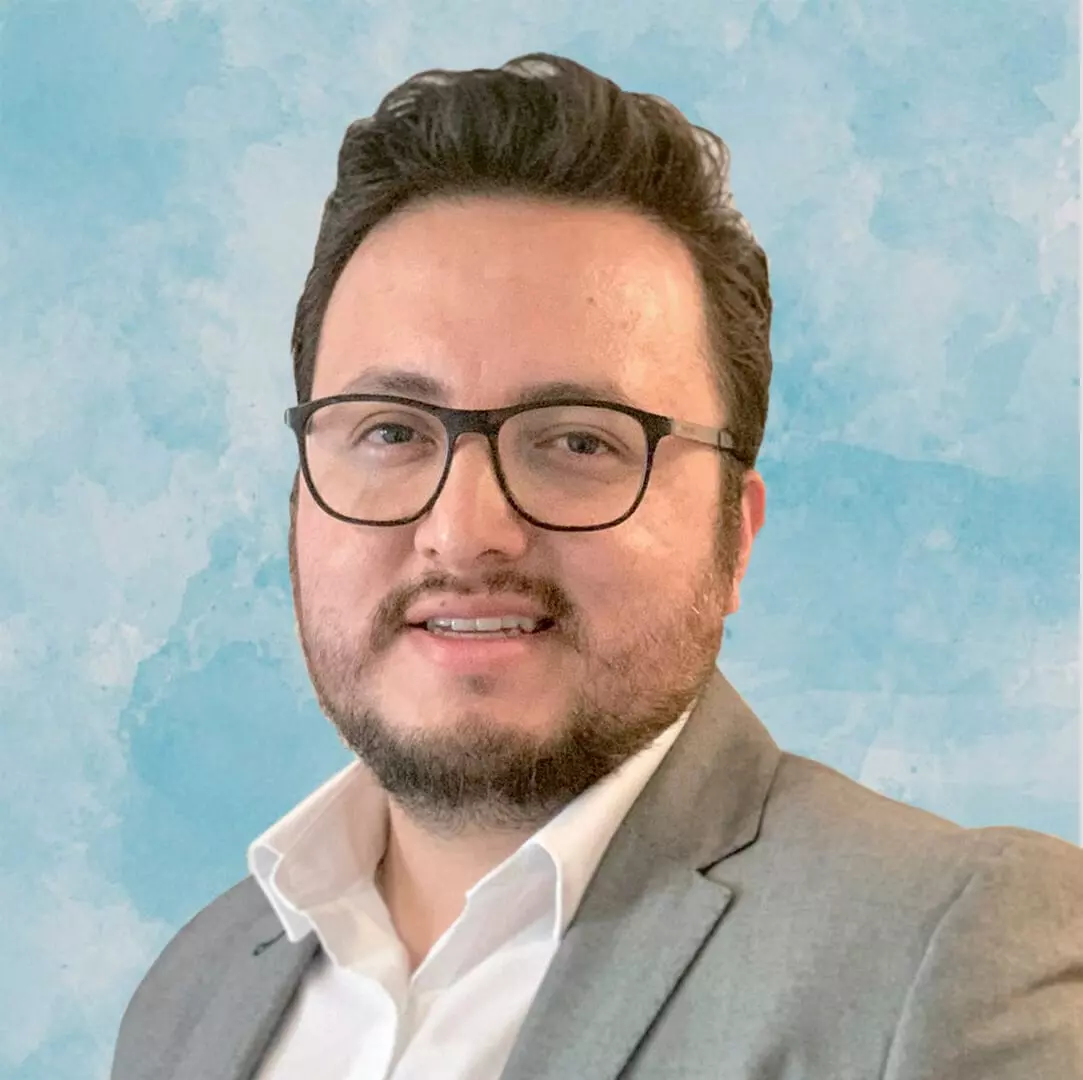 Jonathan Cuenca
Instructor
JC is a highly skilled and knowledgeable instructor with years of experience in the industry.
"Whether you're advancing your aesthetics career or pursuing opportunities administering and managing blood draws for diagnosis, transfusion or research, the NHA's CPT credential instantly identifies you as a phlebotomy professional."
Jonathan Cuenca, Instructor