Traditional Versus Russian Techniques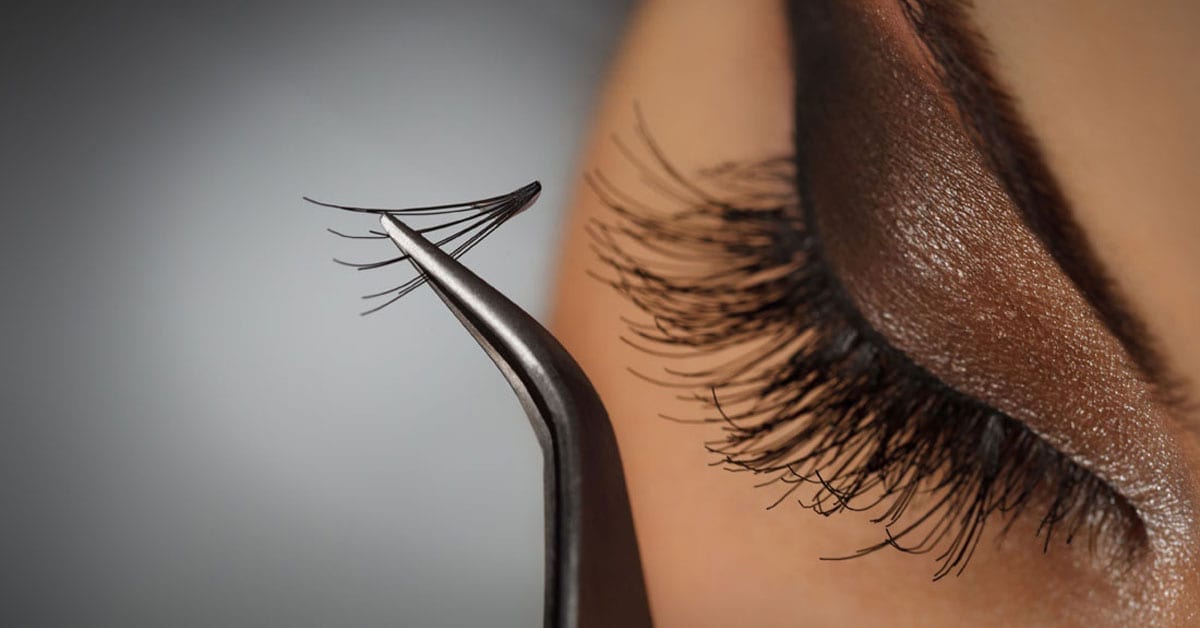 If you have been wondering about the difference between traditional and Russian techniques for professional eyelash extensions, Florida Academy of Medical Aesthetics has a specialty course near Miami-Dade County for you. Eyelash extensions is an often overlooked, delicate process in which eyelashes are attached in either the traditional or Russian technique to provide additional length to the lashes for an extended period of time. However, what is the difference between the traditional and Russian techniques? Is one better than the other? To learn the answer to these questions and gain your own skills for eyelash extension application, don't simply search "esthetician school near me" and visit the Florida Academy of Medical Aesthetics website today and apply for our eyelash extension specialty course.
Traditional Eyelash Extensions
When traditional eyelash extensions are applied, the eyelash extensionist applies the extensions to the natural lashes very close to the eyelid. The lashes cannot be attached to the eyelid itself as this can cause serious pain and other repercussions. These lashes can be applied in larger or smaller quantities depending on the number of lashes the client has.
The important thing to remember with these extensions is that only one extension can be applied per lash. This makes it a very delicate procedure that must be performed by someone with ample training and the proper hand skills. It is for this reason that the Florida Academy of Medical Aesthetics offers a specialty course to train on the traditional methodology of applying eyelash extensions.
Russian Eyelash Extensions
Russian eyelash extensions vary from the traditional in that they are made to be much more voluminous than traditional eyelash extensions. This is because, unlike traditional eyelash extensions, Russian eyelash extensions are super-lightweight fan-shaped extensions. Each of these "fans" is attached to each individual lash to create a denser, more dramatic look.
Depending on how you want to craft the final effect of your lashes, you can anywhere from two extensions per lash to eight extensions per lash. Typically, this method is preferred for those who are preparing for special event such as a wedding or a prom.  
Do You Want to Learn How to Apply Professional Eyelash Extensions?
Eyelash extensions, regardless of the technique, must be applied in a very precise manner. That is why they require real training in order to ensure that the patient receives the highest quality extension possible.
At Florida Academy of Medical Aesthetics, we strive to teach our students how to provide this excellence to all their future patients and give them the most stunning results while still ensuring their wellbeing. Searching "esthetician school near me" might land you results for schools that only offer comprehensive programs which can be frustrating if you already have your license and only want to enhance your skills. However, the Florida Academy of Medical Aesthetics provides multiple specialty courses to expand your field of knowledge and better your abilities as an esthetician.
Contact Us
If you would like to maximize your potential as an esthetician and learn more about professional eyelash extensions, visit the Florida Academy of Medical Aesthetics to see when their next eyelash extension specialty course will be and to apply. Typing "esthetician school near me" when you already have your license and only want to take specialty courses can waste your time; Florida Academy of Medical Aesthetics near Miami-Dade County in Pembroke Pines has what you need under the tutelage of skilled clinicians.